Pretoria West is at the top of the list of hijacking hotspots, reporting 77 vehicles that were hijacked during the above period.
The second quarter (Q2) crime statistics has shown that the level of crime in South Africa has reached crisis level. Not only has there been over 7000 murders between July and September, but a significant increase in the number of women killed.
In addition the statistics reveal Gauteng's hijacking hotspots and notes a significant rise in hijackings across the country.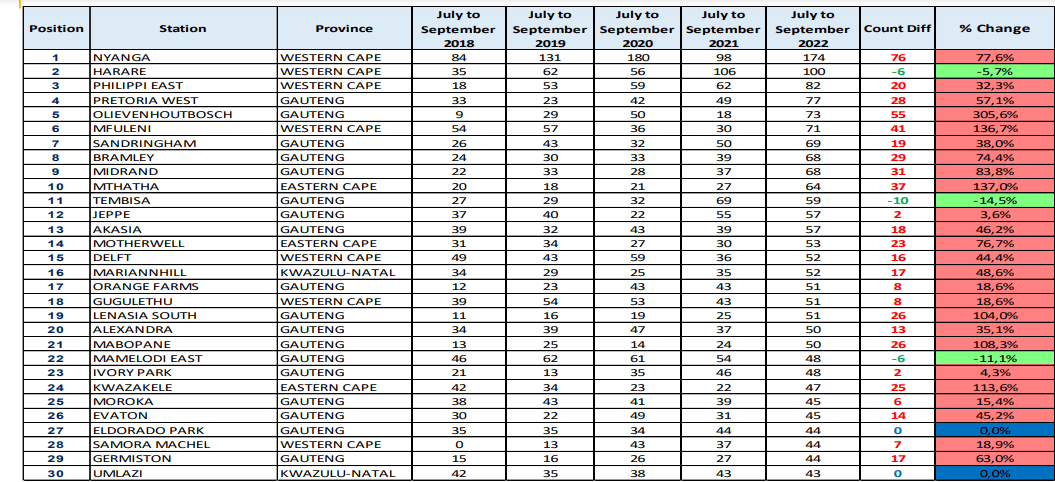 If that wasn't dire enough, Police Minister, Bheki Cele said that hijackings in Olievenhoutbosch increased by 305% from 2018.
Olievenhoutbosch noted the second highest number of hijackings at 73, compared to just 9 in 2018.
Sedans, hatchbacks and coupes were the most popular vehicles being targeted by hijackers, with 2,771 of these vehicles stolen.
While Cele says South Africans should not be disheartened by the latest crime figures, the Action Society has once again criticized the Minister's complacency.
Ian Cameron from Action Society says Cele is quick to blame the spiraling rate of crime in the country on everything but himself.
"You cannot win the Durban July with a donkey. South Africa has become a breeding ground for career criminals."